//<![CDATA[ var b2b = { 'isTestingUser' : 0, 'tag':'248_11', 'theme': 'beacon-theme_san-antonio', 'blog_id': 37536, 'website_id': 11558, 'CID':'', // later 'gaId':'UA-51499526-88', 'page_type': '', 'isPage': '', 'post_id': '124680', 'home_url':'https://sharonbuilders.com', 'admin_url':'', 'plugins_url':'', 'basename':'index.php', 'isMobile':0, 'isTablet':0, 'isFrontPage': 0, 'isPost':0, 'isSuperAdmin':0, 'isBeacon':1, 'isB2Badmin':0, 'hasStore':0, 'primary_menu': 0 , 'qstr':[], 'containerClasses':{}, 'post_password_required':0, 'onFly':0 }; //]]>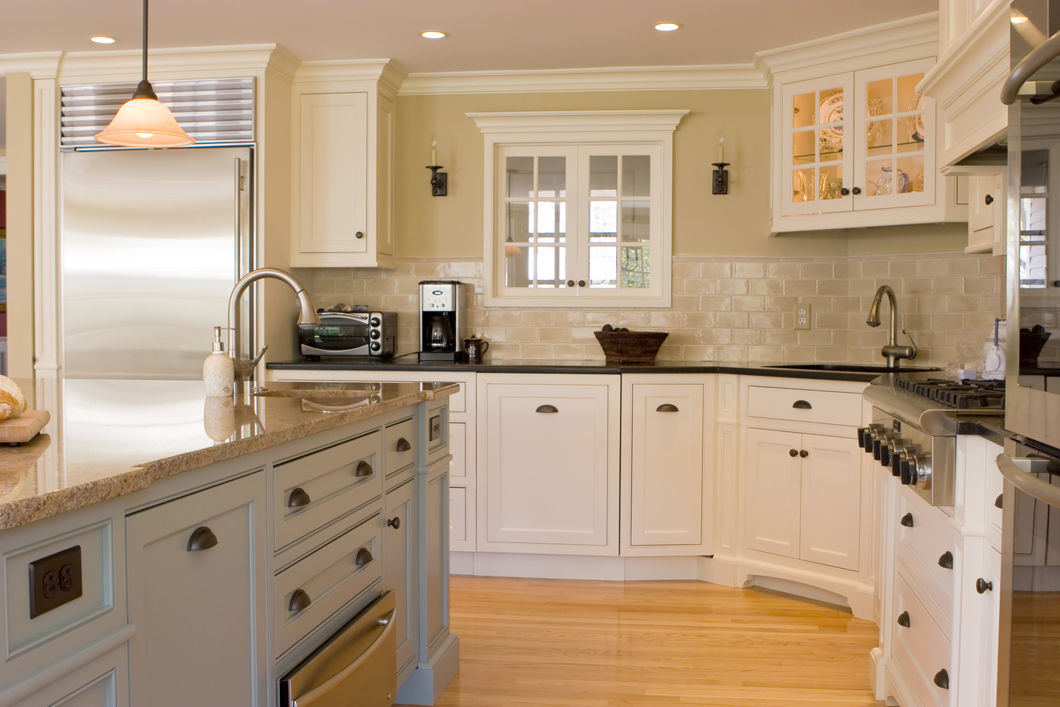 Let us handle your kitchen remodeling project in Matthews & Pineville, NC
With its scratched floors, worn-out cabinets and cramped layout, your kitchen just doesn't work for your family. If you're ready to improve the space, you can count Sharon Builders, Inc. for kitchen remodeling services. You'll enjoy working one-on-one with a detail-oriented contractor to create a customized kitchen remodel design. And don't worry about making those countless decisions by yourself-we'll bring in a professional designer to help out.

Contact us today to schedule a free, no-obligation consultation about your kitchen remodeling project in the Matthews & Pineville, NC area.
Revamp your home
Are you tired of trying to prepare meals in an outdated kitchen? Then let the dedicated crew at Sharon Builders make over your space.
We'll break down the process into three simple steps:

During the walk-through, we'll listen to your preferences, establish a budget and create a unique kitchen remodel design.
We'll get started by ripping out the existing features, tearing down walls and extending the space as necessary.
After completing construction and putting on the finishing touches, we'll reveal your stunning, updated kitchen.
Call
704-841-2867
now to get a free estimate on your kitchen remodeling project in Matthews & Pineville, NC or surrounding areas.
Contact Us for An Estimate